Stoke-on-Trent councillor Andy Lilley quits Labour party over cuts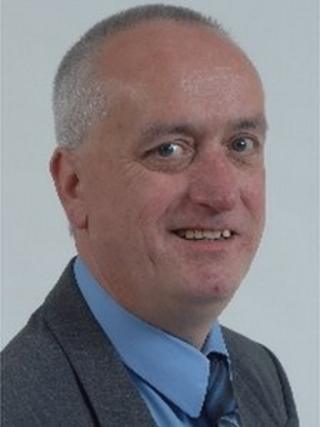 A Stoke-on-Trent city councillor has resigned from the Labour party over plans to cut workers' pay.
Andy Lilley said he was quitting the party because of the Labour-run council's proposals to make £2m cuts to staff terms and conditions.
He said he would continue to represent the Baddeley, Milton and Norton ward as an independent.
The council's Labour leader Mohammed Pervez said the government's austerity measures were the reasons for the cuts.
'Direct anger'
In a statement he said Councillor Lilley had "misunderstood the current situation inflicted on the people of the city by the Tory-led government.
"It's unfortunate he's felt the need to resign, I would urge him to direct his anger at the Tory-led government, not the council or Labour group," he added.
The council is proposing to cut allowances paid to staff for working nights and weekends, but Mr Lilley said that would target the lowest paid workers.
Mr Lilley said: "It will affect the bin men, the cleaners and the care workers, there is no evidence that any of that saving will be applied at a higher level, or right across all employees in the council.
"I accept that we're in austere times and cuts have to be made but as a staunch unionist and Labour party man at heart, I cannot, and will not, support such a proposal."
Mr Lilley's resignation means Labour now has 32 of 44 seats in the council chamber.