Tributes to cyclist who died after Hanchurch crash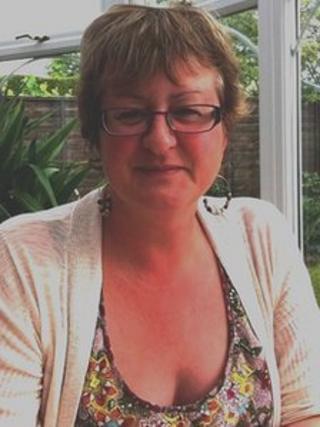 The family of a cyclist who died after being involved in crash with a van in Staffordshire has paid tribute to a "wonderful and loving" mother.
Julia Howson, 51, from Westbury Park, Newcastle-under-Lyme, was in collision with a silver Volkswagen van on Drayton Road in Hanchurch on Saturday morning.
She suffered serious injuries and died in hospital on Tuesday night.
In a statement, her son and daughter said "she lived life to the full in every way and will be deeply missed".
Staffordshire Police is appealing for witnesses to the crash, which happened at 9.55 GMT on Saturday.
The force said the van driver involved in the crash was unhurt.