University Hospital of North Staffordshire trust chief to step down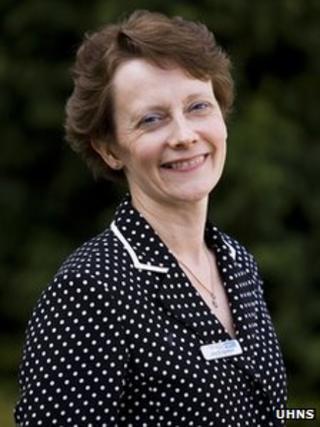 The chief executive of University Hospital of North Staffordshire (UHNS) NHS Trust is to step down.
Julia Bridgewater, who has been in the role since October 2006, said she would leave the post at the end of January "to pursue new opportunities".
She has led the trust through the transfer of all clinical services from three sites into the new £370m hospital on the City General site.
Jim Birrell will act as interim chief executive.
He was previously chief executive at Aintree University Hospitals NHS Foundation Trust and last year he was interim chief executive of University Hospitals of Leicester NHS Trust.
The UHNS trust said improvements included reducing MRSA cases from 117 in the year of Ms Bridgewater's appointment to six cases last year.
She said it had been "a privilege" to lead her hometown hospital to a position where it has "the excellent facilities and modern services which the people of north Staffordshire deserve".
Ms Bridgewater said there was "so much" she was proud of, including the trust's "award-winning heart failure, stroke and elderly care services" and its partnership with Keele University to develop its teaching and research.