Stafford Castle restoration work planned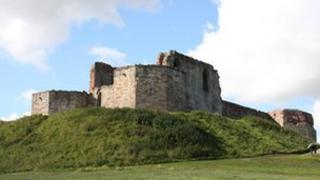 More than £75,000 is being spent on restoration work at Stafford Castle.
The motte and keep at the 900-year-old castle will be renovated over the next two years after suffering from weather erosion.
Stafford Borough Council said the investment was part of an ongoing project at the castle and the keep was expected to close for short periods.
It said the work would improve "one of the best surviving examples of Norman earthworks in the country".
While the stone keep was built in the 14th Century on the site of a timber fortress, the castle's motte is thought to date back much earlier.