Staffordshire Police forced retirement lifted by PCC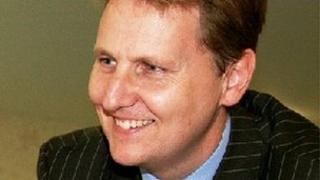 Police officers in Staffordshire will not be forced to retire after 30 years' service, the force's new police and crime commissioner has announced.
Police regulation A19 was invoked to force retirement in November 2011.
But Matthew Ellis has decided to rescind the scheme and also begin a recruitment drive for new officers for the first time in over two years.
Mr Ellis called it a "small, important step". A Staffordshire Police Federation spokesman welcomed the news.
The PCC, who only took up his post last month, needs to find savings of £38.7m over the next four years but has already made it clear that he wants more "visible policing".
'Immense pressure'
He said: "The operational policing ability of the force is being hampered by a loss of experienced officers because they're being forced to retire after 30 years' service and at the same time there's no new blood coming in which is a real problem."
He said the police authority brought the measure in, which was due to be reviewed in April next year with the expectation that it would continue until 2014.
"My judgement is that that would put immense pressure at both ends on the police service and the priority has to be visible policing and an excellent police service," Mr Ellis said.
"There are officers being talked to who are on the cusp of retiring so they will be given the choice as to whether they want to go through with it or stay longer."
Mr Ellis added that about 21 staff were currently nearing 30 years' pensionable service and that recruitment for 30 new officers had begun.
'Function rejigging'
The chairman of the Staffordshire Police Federation, Andy Adams, said he was "delighted" by the news.
Mr Adams said: "I'd like to think he won't put any more pressure on those officers out on the front line.
"I suspect there's been some rejigging of some other functions within the organisation.
"I don't have knowledge of where we've found the money from but I am more than happy that they have.
"We've had lots of officers over the last 18 months or two years who've been forced out.
"Some of those will no doubt feel very bitter and it is very unfortunate they've fallen foul of it."