Cheshire East Council to keep chief executive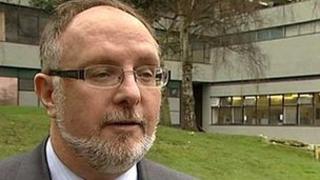 Cheshire East Council says it will save thousands of pounds by employing its chief executive on a new contract.
Kim Ryley joined the local authority on loan from Shropshire Council in July.
His contract with Shropshire officially ended on Friday and Cheshire East Council said he would now be hired directly until March.
Mr Ryley will be paid the equivalent of £140,000 a year, which the council said would be about a 33% saving, taking into account pension contributions.
His post at Shropshire was never replaced, with the corporate director taking on the duties of "head of paid services" in a bid to save money.
Cheshire East said it would also use the next four months to consider the post of chief executive, although it planned to advertise for a permanent position after Christmas.