Stoke-on-Trent City Council move 'will kill Stoke'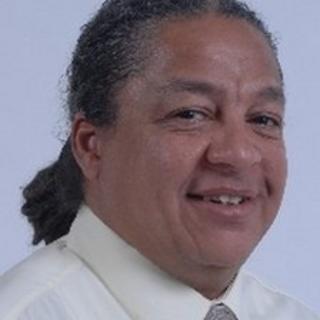 Stoke-on-Trent City Council's move from the town centre "will definitely kill Stoke", a councillor has said.
About 2,000 council staff are set to leave the civic centre and move to a new £40m central business district (CBD) in Hanley in 2015.
But independent councillor Randy Conteh said businesses in Stoke were "very, very concerned" about the loss of trade from council staff.
The council said the move was part of the long-term regeneration of the city.
The council is moving from the civic centre, which opened in 1992, back to its former home of Hanley when the CBD is completed.
The move will cost £40m, but the council hopes it will mean savings of 2m a year.
Mr Conteh, who represents the Penkhull and Stoke ward, said: "My biggest concern about moving the civic offices and the staff to Hanley is the negative and detrimental effect that will have on Stoke town.
Mr Conteh, a councillor for 10 years, said the move worried many traders.
'Turn city around'
He said businesses were "very, very concerned about the negative impact of the civic move to Hanley".
"There are a significant number of workers that work at the council offices that use Stoke, before during and after work and we'd like that to continue to be perfectly honest," he said.
"I genuinely believe that enough money is invested in Hanley and it's about time we had proportionate investment in Stoke."
He is also concerned about the civic centre remaining empty.
However, Kevin Bell, regeneration manager at the council, said it would begin marketing the site in the new year and it would be attractive to a buyer.
He said moving the city council offices to Hanley aimed to "act as a catalyst" for the regeneration of the new CBD.
"What we have got is a strategy that is about regenerating this city in the long-term and to do that does involve taking some risks," he said.
"But the city is in a real difficult position as things stand so we have to make some big strategic decisions that can turn this city around."