MoD to look at Staffords endorsement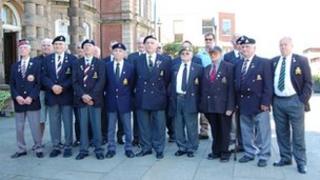 The Ministry of Defence has said it is looking at proposals to endorse the keeping of the name of the Staffords.
The 3rd Battalion The Mercian Regiment (Staffords) is to be scrapped under government plans to reorganise the British Army.
A proposal to rename the Mercians has been submitted.
Regimental Colonels have submitted the name The Mercian Regiment (Cheshire, Worcesters and Foresters, and Staffords) for approval.
The name has been submitted to the Army and will be discussed at a later date, the Ministry of Defence said.
Campaigners who wanted to save the name of the former Staffordshire regiment recently handed a petition to Downing Street.
The petition, signed by 17,000 people, was organised by a newspaper and the Regimental Association.