Staffordshire hospital revises budget due to A&E demand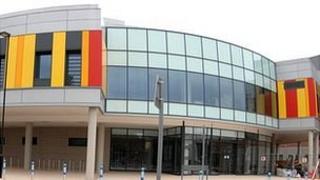 University Hospital of North Staffordshire is to ask for extra money from local GPs and the strategic health authority to balance its budget.
Managers at the hospital had targeted to end 2012-13 with a £2m surplus but half-year accounts show they are £7.3m down on what was originally forecast.
The deficit has been blamed on a rise in the number of people using Accident and Emergency.
Revised plans would see the hospital break even for the financial year.
Last month bosses said they had decided to retain 150 beds that were originally planned to go as part of a programme of 300 bed closures by 2013.
The decision was made because A&E patients were waiting too long and not enough people were being treated at GP surgeries and walk-in centres.
The hospital also said overnight closures of A&E at Stafford Hospital had had an impact.
Hospital figures showed that between April and August, more than 350 people a day were visiting A&E.
The additional cash to cover the extra capacity and staffing is being sought from clinical commissioning groups in the area as well as the West Midlands Strategic Health Authority.