Life-sized dolls worth £40K used in NHS emergency training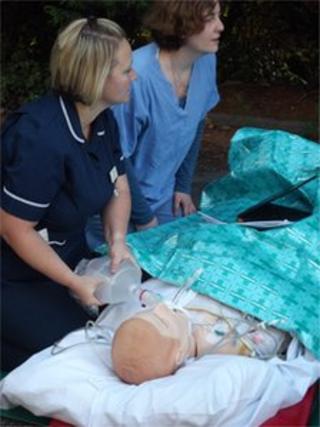 Life-sized human dolls worth more than £40,000 have been used to train NHS staff in Staffordshire on how to evacuate a smoke filled hospital.
The SimMan can blink, breathe and have its blood pressure and pulse measured. Operators used a computer to make the two dolls respond to any treatment.
Staffordshire fire crews created harmless smoke to fill vacant wards at Queen's Hospital in Burton.
More than 70 staff from NHS Trusts and hospitals took part in the exercise.
Geraint Griffiths, deputy chief executive of Staffordshire and Stoke-on-Trent NHS Partnership Trust, said the SimMan had allowed them to test the reactions of staff during a simulated emergency evacuation.