City Council children's director gets £174,000 pay-off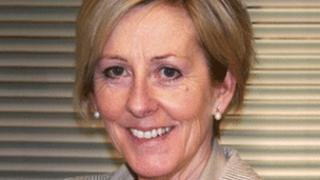 A former director at Stoke-on-Trent City Council, who oversaw £14.6m worth of cuts from children's services in the city, has received a £174,000 pay-off.
Dr Sharon Menghini resigned from her job as director for children and young people's services in March.
Figures showed she was paid £151,515 in salary and expenses and £22,953 in pension contributions, taking her total pay for 2011/12 to £348,218.
The council said changes to services had led to her role being "deleted".
The authority said it was in a year-long process of combining children and young people's services, and adult and neighbourhood services to form a "people directorate."
The council's assistant chief executive, Charlie Stewart said: "This will combine resources and enable more streamlined working.
"The post of director of children and young people's services has been deleted and we expect the transitional arrangements to also save a director-level salary."
Dr Menghini oversaw the council's plans to close seven children's centres in Stoke-on-Trent in 2011, which were later scrapped after public opposition.
The authority is facing budget cuts of £24m this year, after making £35.6m of savings last year.