Stafford Hospital inquiry report delayed by three months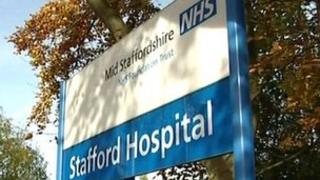 Publication of the final report into failings at Stafford Hospital has been delayed until January 2013.
The findings of the public inquiry were due to be published in October.
Robert Francis QC, the inquiry's chairman, said it had heard a "huge amount of evidence" and he needed more time to ensure his final report is "fair and constructive".
The inquiry was set up after a Healthcare Commission report in 2009 found "appalling standards" of care.
It is thought hundreds more people than expected died at the hospital as a result of the treatment they received there.
The focus of the public inquiry was on why regulators and external bodies failed to spot there was a problem.
A million pages of evidence were presented to the inquiry, which lasted for 139 days.