Rescue package for troubled Mid Staffordshire NHS Trust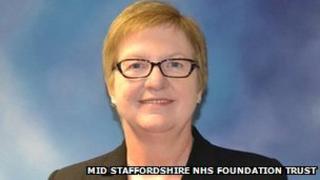 A rescue package is being drawn up for a hospital trust accused of "appalling standards of care" three years ago.
Independent experts will look at a long-term solution for patients using Mid Staffordshire NHS Foundation Trust, health service watchdog Monitor said.
The watchdog, which oversees finance and management, said clinical care has improved but needs to be made sustainable.
Experts will look at how services can be made viable.
Financial advisors, accountants, administrative and legal service firms will form part of the team recommending how services should be run.
'Deeply dysfunctional'
Monitor said the body had an "open mind" about what solutions would be reached but suggested a solvent restructuring of the trust or possibly putting it in special administration could be options.
A final report will be delivered to Monitor in spring 2013.
The trust looks after Stafford and Cannock Chase Hospitals.
A 2009 Healthcare Commission report revealed a higher than expected number of deaths at Stafford Hospital.
A public inquiry into the role of regulators in the lead up to the critical report is set to report later this year.
The A&E unit is also temporarily shut at night and earlier this month an NHS report criticised the standard of breast cancer care, describing the set-up as "deeply dysfunctional".
A contingency planning team will work with local commissioners and clinicians, Monitor said.
Dr David Bennett, chair and interim chief executive of Monitor, said: "We have been working closely with Mid Staffordshire NHS Foundation Trust to improve its performance.
"It has made significant improvements in the clinical care provided for patients, but we need to make sure these services can be secured in the long-term.
"It is therefore time for us as the sector regulator to step in and look for a solution that ensures services are provided for local patients on a sustainable basis.
"We have an open mind about the form that solution might take, but it should be the best one for patients in the long term."
Lyn Hill-Tout, the trust's chief executive, said she welcomed working with Monitor so "clear decisions" could be made.
She said: "Reviews of the trust over the last few years and the changes to the way healthcare has begun to be provided nationally have led to a growing feeling of uncertainty about the future of the two hospitals."
In July a new medical director took over at the trust replacing Manjit Obhrai, who was brought in three years ago to improve standards.
At the same time, the Care Quality Commission lifted all of its previous concerns regarding the hospital, saying all "essential standards" were being met.
A Department of Health spokeswoman said the hospitals trust was "still facing serious financial challenges".
She added: "This puts at risk its work on improving services for patients.
"It is important that valued local services are sustainable and able to continue providing high quality treatment and advice for patients."