Sale of former Staffordshire Police HQ falls through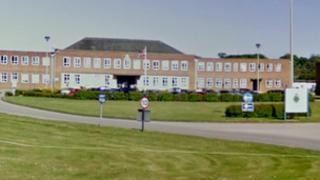 Two deals to sell off the former Staffordshire Police Headquarters in Stafford have fallen through, the force has said.
It said that two unnamed property developers had been interested in the land in Cannock Road in Baswich but both had withdrawn their offers.
Staffordshire Police relocated to its current £16m headquarters in Weston Road in February 2010.
The Police Authority said it would review the situation next week.
The force had said the money it hoped to raise by selling off the land for housing would help pay for new buildings at its Weston Road complex and other building improvements.
It had been based at the 16-acre site in Baswich since the 1950s.