Arboretum plans for world remembrance centre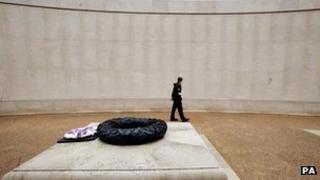 Multi-million pound plans to create a centre for remembrance at the National Memorial Arboretum have been approved.
The Staffordshire arboretum put forward the proposals to Lichfield District Council after a public consultation.
The scheme includes building a pavilion for special events and a Remembrance and Learning Centre for visitors and it is hoped it will by built in two years.
The arboretum said its appeal had raised half the funds for the new centre.
Major General Patrick Cordingley, chairman of the appeal, said: "This is a major milestone for our £12m appeal.
"Work will begin on site in the very near future so that by the autumn of 2014 we will have a Centre for Remembrance worthy of all those whose lives it commemorates."