Shugborough estate funding cuts made by council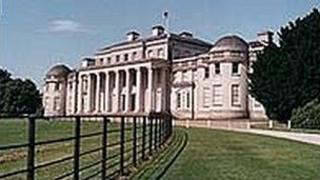 More volunteers will be needed to help run Staffordshire's Shugborough estate as the county council cuts funding.
Staffordshire County Council will spend £170,000 less on the property for the 2012 to 2013 budget and £270,000 for each of the four years after.
The plans include reducing staffing levels from 26 to 20 full-time posts.
Pat Corfield, from the council, said: "Unfortunately there will be some redundancies and we are hopeful some staff may be re-deployed elsewhere."
He continued: "The Shugborough team will have to work differently, but we are confident that the quality of the visitor experience will remain."
Mr Corfield also said the council-run estate, once home to Lord Lichfield, was operating at a deficit of £1m each year.
The decision was made at a meeting held by the Conservative-controlled authority earlier this week.
In December the council announced plans to save £25m from its budget for the next financial year.