Staffordshire war memorial opens up for guided tours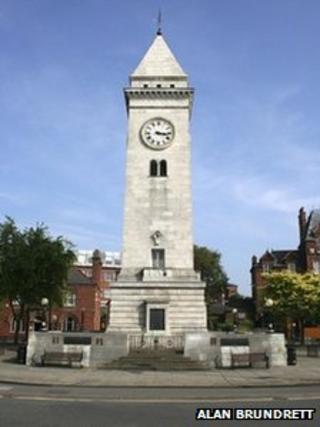 A war memorial in a Staffordshire town will be officially opened up for guided tours later.
The Nicholson War Memorial in Leek was built in 1925 by local manufacturer Sir Arthur Nicholson in memory of his son who was killed in World War I.
A grant from the Heritage Lottery Fund meant the memorial could be repaired and restored.
It will be open for public tours on the third Saturday of the month from February to November.
The Friends of the Nicholson War Memorial will officially open up the building and launch the tours at a special event later.
The group's chairman, councillor John Povey, said they aimed to have a "full range of interpretation methods that will support visitors in their understanding of the site".
A team of volunteer guides has been trained to show visitors around.
Julie Taylor, Leek town clerk, said they were "delighted" to open up the memorial for the community.