Esperanto speakers celebrate 125th anniversary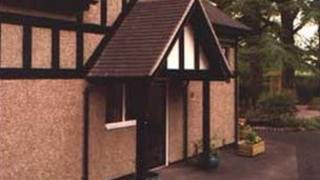 Esperanto speakers from all over the world are celebrating the 125th birthday of the international language in Staffordshire.
The venue, Wedgwood Memorial College in Barlaston, Stoke-on-Trent, has hosted courses by the Esperanto Association of Britain since 1960.
Esperanto is now regarded as one of the top 100 languages, with about two million speakers worldwide.
The first textbook, by Lazar Ludvig Zamenho from Poland, appeared in 1887.
His aim was to create an easy-to-learn language to bring equality to international communications.
Most words are derived from a mix of Western European languages.
'Relative success'
The Esperanto weekender at Wedgwood includes board games and a series of debates - Star Trek versus Star Wars being a particular favourite among delegates.
Tim Owen, secretary of the Esperanto Association, said everyone tried not to take things too seriously, and that learning the language was "more of a hobby".
"It had its heyday when it was younger, when it was fresh, and didn't have the label of 'I tried it but it didn't work'.
"We're not doing too badly in recent times and we are seeing new faces, but it has been in decline over the last 50 or so years.
"I'd call it a relative success considering it started off with one speaker... but it's a case of mission far from accomplished."
The future of Wedgwood Memorial College is in doubt as Stoke-on-Trent City Council announced plans to close it as part of a package of cuts to save £24m.