Stoke woods to be planted for Queen's Diamond Jubilee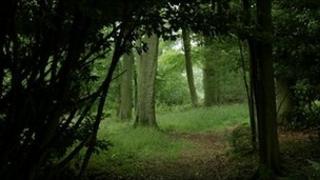 Two new woods will be planted in Staffordshire to mark The Queen's Diamond Jubilee.
The Forestry Commission has given a grant of £220,000 for the woods at Fenpark and Biddulph Road near Packmoor, in Stoke-on-Trent.
The 60-acre woodlands will be planted and maintained by Stoke City Council.
Councillor Janine Bridges said: "We will be talking with as many people as we can throughout the city to see how they want to be involved."
Consultation events to discuss the plans were held earlier in the year, and the council will now invite schools, community groups, businesses and other organisations to take part in planting the woods in the new year.
The council said all the trees planted would be native broadleaf species that grow naturally in Stoke-on-Trent, and will include silver birch, ash, oak, rowan, and hawthorn.
The funding will also provide improvements such as signs, benches and new entrance features.
The new woodlands are two of 60 being created by Woodland Trust for The Queen's Diamond Jubilee in 2012.
Georgina McLeod, from the Woodland Trust, said: "There's no better way to celebrate the Diamond Jubilee by planting trees to benefit both people and wildlife, helping to transform our local environments and communities."