Cannock Chase leisure facilities to be run by trust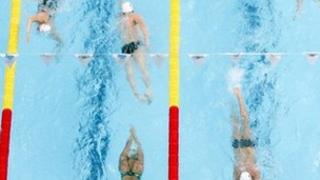 A charitable trust will manage culture and leisure facilities in Cannock Chase, in Staffordshire, from February 2012.
The district council said the move would reduce costs and free up money for investment in leisure services.
Cabinet members approved the selection of Wigan Leisure and Culture Trust (WLCT) at a meeting this week.
A council spokesman said over £2m will be invested in leisure services in the district over the next 10 years.
The selection follows a procurement process which began in January.
The contract to manage the council's culture and leisure services is for an initial period of 10 years with the option to extend by two five-year periods.
Christine Mitchell, the council's culture and sport leader, said: "Working with a partner to deliver our culture and leisure services will see significant investment and security for our facilities in future years, while also reducing the cost of these to taxpayers in the district."
WLCT is a charitable trust formed in 2003. It will manage all the council's culture and leisure services. The facilities include Chase Leisure Centre in Cannock, Cannock Park Golf Course, Rugeley Leisure Centre and the Museum of Cannock Chase in Hednesford.