Stoke-on-Trent retirement homes project worth £108m planned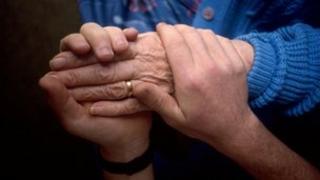 A £108m housing project to build hundreds of new retirement homes is being planned for Stoke-on-Trent.
The city council said it is looking for bidders to provide accommodation for around 800 residents, funded through a private finance initiative (PFI).
The scheme would see 390 homes built in Abbey Hulton, Blurton and Chell.
It aims to deliver extra care housing in the city, where older people can live independently and have the option of round-the-clock personal care.
The council will hold a bidder's conference next month for companies who want know more about the programme.
'Ageing population'
"This is a major step forward for the programme and the scheme represents a significant investment for the city," said councillor Ruth Rosenau, cabinet member for regeneration.
"It is a major part of our Mandate for Change commitment to promote healthy lives and make Stoke-on-Trent a great place to live.
"We will also consider and encourage bids that use local suppliers and the local workforce."
Councillor Gwen Hassall, added: "Our city has an ageing population, and these units are vitally important to help meet demand for supported accommodation for our residents."
The competition is advertised in the Official Journal of the European Union (OJEU) - the publication where all public sector tenders for major projects must be published.
Companies have until 22 December to submit their proposals and building work is expected to start in 2013.