School closures in Stoke and Staffordshire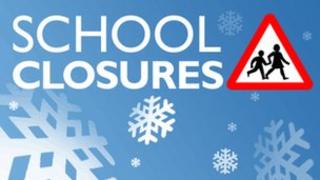 Here are links to information on schools in Stoke-on-Trent and Staffordshire where you can learn if they are being affected by severe weather.
Click below on your local education authority to find out information about schools in that area.
Staffordshire
School closure information on the Staffordshire County Council website, with more information on its Twitter feed.
Stoke-on-Trent
Stoke-on-Trent school closures, with more information on the city council's Twitter feed.
The local authority also advises checking the school's website for the latest information.