New Stafford Hospital chief executive starts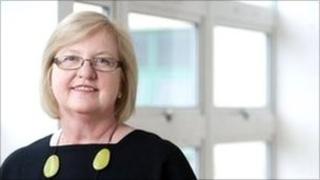 A new chief executive has taken up her post at Stafford Hospital.
Lyn Hill-Tout replaces Antony Sumara who was brought in to turn the hospital around after a higher than expected number of deaths were reported.
A public inquiry is taking place into failings there between 2005 and 2008.
Mr Sumara stepped down after two years at the trust. Ms Hill-Tout said earlier this year that the best tribute to those who died was ensuring changes were made.
She said she planned to split her time between spending time at the inquiry learning lessons, ensuring progress was made at the hospital and being available for relatives who wished to speak to her.
A Healthcare Commission report, released in 2009, listed a catalogue of failings including receptionists assessing patients arriving at A&E, a shortage of nurses and senior doctors and pressure on staff to meet targets.
An earlier inquiry was heard in private.