Staffordshire County Council invests in tenant farms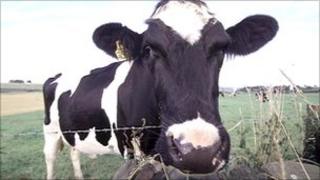 Staffordshire County Council has said it is bucking the national trend by investing in tenant farms.
The news comes as the National Farmers' Union (NFU) has urged other local authorities not to sell off farm buildings to plug funding gaps.
Staffordshire has recently invested nearly a million pounds in the farms, which generate about £400,000 a year.
The authority currently has 106 smallholdings - more than double any other authority in the West Midlands.
Staffordshire's council leader, and former chairman of the NFU, Philip Atkins, said the council had considered off-loading the farms three years ago, but said it was now obvious the investment made sense.
"The then administration thought better of selling the farms because they realised that there was an economic benefit for the county," he said.
"Also we need young people to take up farming."