Protest march over Leek roads layout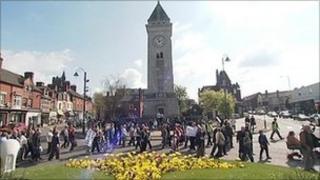 Up to 200 people marched through a Staffordshire town over planned changes to the road layout.
Staffordshire Moorlands Council has agreed to allow the road system in Leek to be changed to coincide with the development of a Sainsbury's store.
But campaigners have said a new one-way road would cause lorries to use the town centre mistakenly and lead to chaos.
Sainsbury's said it was still having discussions with the council.