Stafford Hospital staffing problems 'not made clear'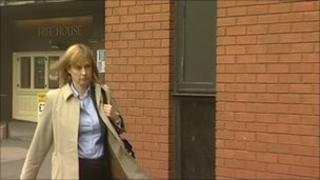 A former director of nursing at Stafford Hospital has said in hindsight she did not make problems over nursing staff clear enough to the board.
Helen Moss was speaking at a public inquiry looking at the role of regulatory bodies after a higher than expected number of deaths.
Dr Moss worked at Stafford between December 2006 and November 2009.
The inquiry is looking at the years between 2005 and 2008. She said at one stage there were 120 nursing vacancies.
She also told the inquiry she had not realised the level of cuts there had been at the hospital in the six to nine months before she took up her position.
Slow recruitment
The inquiry heard a report commissioned by the hospital's board and published in March 2008 showed that Stafford hospital was 120 nurses short of what it could have employed. The figure amounts to about 13% of the workforce.
The inquiry also heard there had been a number of complaints from patients that there were not enough staff on wards to take care of them.
The hospital trust invested £1.7m pounds in recruiting new nurses, but the inquiry heard that was at least £1.5m pounds short of what it should have been to get the numbers up.
Dr Moss said although the funding was there, recruitment was slow and at times only eight out of 10 nurse shifts were filled.
The inquiry continues.