Women charged with man's murder in Stoke-on-Trent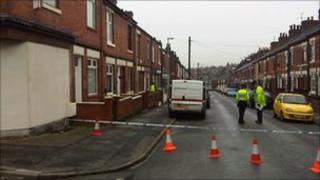 Two women have been charged with murder following the death of a man at his home in Stoke-on-Trent.
Police have confirmed that William Anderson, 38, died of a single stab wound to the chest on Chorlton Road in Birches Head on Sunday night.
Bridget Purcell, 42, of of Boulton Street and Stephanie Stubbs, 23, of no fixed address, will appear in court on Thursday, police said.
Two other men who were arrested have been released without charge.