Lord Lichfield's quarters at Shugborough Hall to open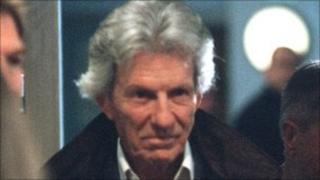 The private quarters of the late Lord Lichfield at Shugborough Hall are to be opened to the public.
Staffordshire County Council has signed a deal with his family to sub-lease the apartments on the estate in Stafford.
From March, visitors will be able to look around his photographic studio, breakfast room and even master bedroom complete with antique four-poster bed.
Corinne Caddy, from the Shugborough Estate, said the rooms had accommodated some "very famous people".
She said: "It's a grand setting but it's very much a home and I hope by March we will really have a sense of that for visitors to see."
Until now, visitors have only been able to access the state rooms on the ground floor and a small part of the first floor.
Lord Lichfield, the 5th Earl of Lichfield, who was a cousin of the Queen, died in 2005 after suffering a major stroke.