Stoke-on-Trent City Council will advertise City Farm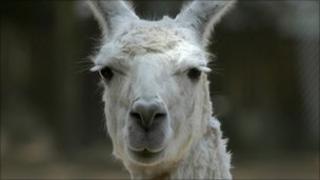 Stoke-on-Trent City Council is inviting people to "express an interest" in running its City Farm.
The council said under budget proposals to cope with cuts the farm would close unless alternative funding was found.
However, Councillor Terry Follows said finding interested groups was a "back-up plan" should the budget be approved next month.
The council will advertise the tender to run the farm at Bucknall Park for five years from early 2011 on Friday.
Mr Follows, cabinet member for environment, waste management and neighbourhood services, said the local authority, which is controlled by a Labour-led coalition, needed to take the step now as there would no time to find alternative funding after the meeting on 24 February.
"We understand that this is an emotive subject for many people - but we need to take some prudent steps to put in place a back-up plan should the budget proposal be approved in February," he said.
The council-run farm includes education programmes for children and contains domestic pets as well as llamas, kune kune pigs and chipmunks.