Stafford Hospital troubleshooter to leave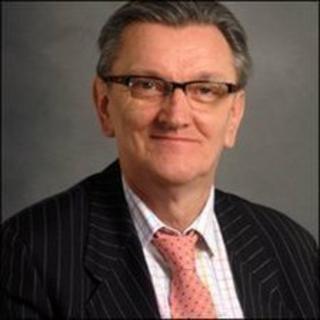 The man brought in to help change the fortunes of a troubled hospital is to leave the post next summer.
Anthony Sumara, chief executive of Mid Staffordshire NHS Trust, will leave at the end of his two-year contract next August, the trust said.
Mr Sumara pledged to focus on patient care at Stafford Hospital and brought in a new management team when he took over the role last year.
A public inquiry is examining past failings at the hospital.
The inquiry follows a Healthcare Commission report in 2009 which found there had been 400 more deaths than should have been expected between 2005 and 2008 due to "appalling standards" of care.
The hospital's former chief executive, Martin Yeates, resigned in March 2009, before the damning report into the hospital was published.
Mr Sumara, who is understood to be retiring at the end of the contract, was brought in to troubleshoot at the hospital and oversaw a transformation programme of 100 planned improvements.
And the hospital watchdog, the Care Quality Commission, said in October that the trust had made considerable progress in the two years since its predecessor's report.
Although it still cited 11 areas were the hospital needed to improve.