Staffordshire assistant coroner to be quizzed by police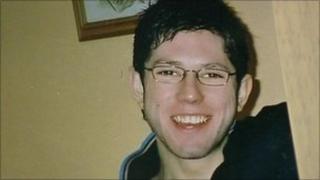 An assistant coroner for South Staffordshire is to be interviewed by police as part of an investigation into conspiracy to pervert the course of justice.
Stuart Knowles, previously worked as a solicitor for Stafford Hospital. The police inquiry relates to the withholding of a doctor's expert report from an inquest in 2007.
Twenty-year-old John Moore Robinson bled to death at home, when Stafford Hospital failed to diagnose a ruptured spleen in April 2006. The coroner requested an expert report into the death and a doctor, Ivan Phair, was asked by the trust to write it.
The highly critical report said: "I would therefore raise the possibility that his unfortunate, untimely death may have been avoided had he been more properly assessed on his initial attendance to the A & E department at the Mid Staffordshire General Hospitals NHS Trust."
The Coroner for South Staffordshire, Andrew Haigh, has confirmed he never received a copy of the report.
Stuart Knowles represented Mid Staffordshire Hospitals at the inquest into John Moore Robinson, but he never mentioned the "Ivan Phair" expert report. An email sent on behalf of Mr Knowles to Dr Phair four months earlier showed he knew the report existed.
It said: "I can see you prepared a fairly detailed statement on this matter, but I am not entirely sure whether or not the statement has been sent to the coroner."
Staffordshire Police took advice from the Crown Prosecution Service before beginning its inquiry.
Det Insp Guy Titchener said the investigation concentrates on why the Phair report did not reach the coroner. He said the inquiry would look at a potential charge of conspiracy to pervert the course of justice or the lesser charge of misconduct in a public office.
He said that as part of the inquiry, the police would interview Mr Knowles, Kate Levy, the former head of legal services who was sacked by the hospital, and potentially others.
'Big ordeal'
Mr Robinson's mother, Janet Robinson, said: "It is a big enough ordeal knowing that your son has died, but to have to go through this knowing that all these things are happening, that documents weren't given to the inquest.
"It's just awful. It's just awful. It's just a nightmare, an absolute nightmare."
Mr Knowles has declined to say anything whilst there are ongoing investigations, other than that he has not been contacted by the police.
The chief executive at Mid Staffordshire Hospitals, Antony Sumara, ordered an investigation into John Moore Robinson's death earlier this year - called the Mike Taylor inquiry. It led to Kate Levy's sacking.
Mr Sumara said that as a result of their investigation, letters had been sent to the Solicitor's Regulatory Authority concerning Mr Knowles and Ms Levy.
The Solicitor's Regulation Authority has confirmed in a letter to the family that "on receipt of Ms Levy's and Mr Knowles' explanation, I shall assess the position. As mentioned, I shall contact you at the main stages of the investigation."