Stafford Hospital inquiry venue announced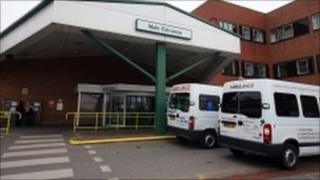 The public inquiry into failings at Stafford Hospital will be held at the town's council offices in October.
Robert Francis QC, who is chairing the inquiry, said Stafford Borough Council Offices at the Civic Centre, Riverside, would be the venue for the hearing.
In 2009 it was reported there had been at least 400 more deaths at the hospital than would be expected between 2005 and 2008.
Two previous inquiries, held in private, found evidence of neglect.
Campaigners had called for a public inquiry and the Conservative government had promised one if elected.
Mr Francis said he hoped the hearings would begin in mid-October.
In July, the Care Quality Commission (CQC) said the hospital had made considerable progress.