Disease trials take place at Cannock Chase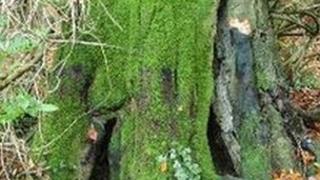 Methods of treating a fungal disease which has killed thousands of plants in Staffordshire are being tested.
Phytophthora was found in the Brocton Coppice area of Cannock Chase in January last year and has since spread to other areas.
A number of plots have been marked and each will be treated in a different way to see which one is most effective.
Methods include cutting and burning infected material. Others will be treated with a herbicide or fungicide.
A Staffordshire County Council spokesman said it had put enormous resources into battling the disease and said the trials could have national and international implications.