Pulp: Britpop band to reform for 2023 concerts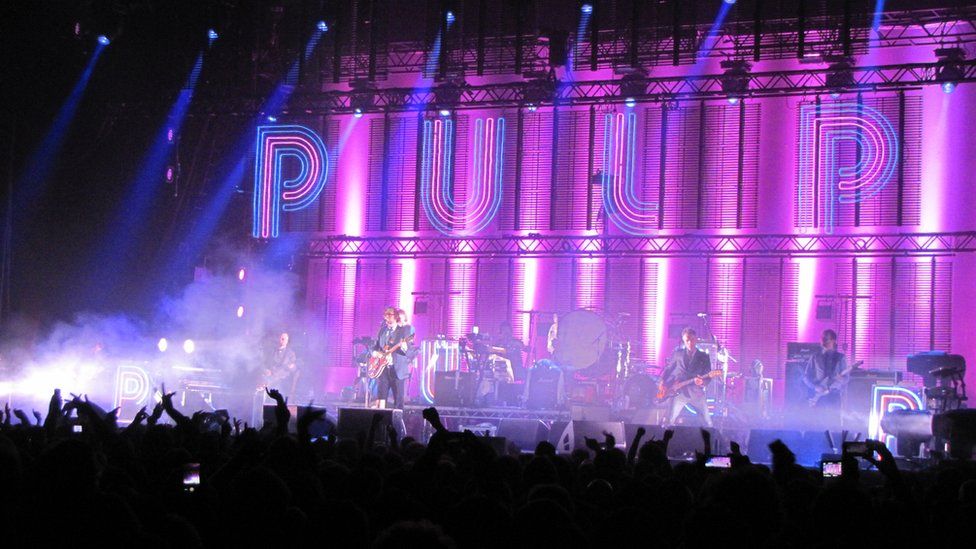 Britpop band Pulp are to reform and play concerts for the first time in a decade, it has been announced.
Drummer Nick Banks said the band had a list of "potential" dates and places but could not confirm exact details.
It comes after frontman Jarvis Cocker teased a potential reunion on social media.
Banks said it had been a "couple of months" of planning for the Sheffield-based band but everything was yet to be finalised.
Asked if he would play in his hometown of Sheffield, he said: "It doesn't take the brain of Britain to put those dots together."
"It was never a case of us all starting calling each other names and chucking our toys out of the pram. The band gets put in a drawer under the bed and you know it's safe there and eventually it's going to get resurrected."
He said Cocker had been driving the reunion while "everything has to come from your majesty".
Hey folks, unsurprisingly it's has all gone a bit mental on here. Gig details will be revealed as and when.

Stay calm, hug your #pulp records and dream of going mental sometime in 2023.

— Nick Banks (@therealnickbank) July 25, 2022
Pulp last performed in 2012 with 12,000 people attending a one-off concert, almost 35 years after the band formed.
The band, best known for hits including Disco 2000, Common People and Babies, formed in 1978.