Ramey Salem: Drug gang members jailed for Sheffield shooting murder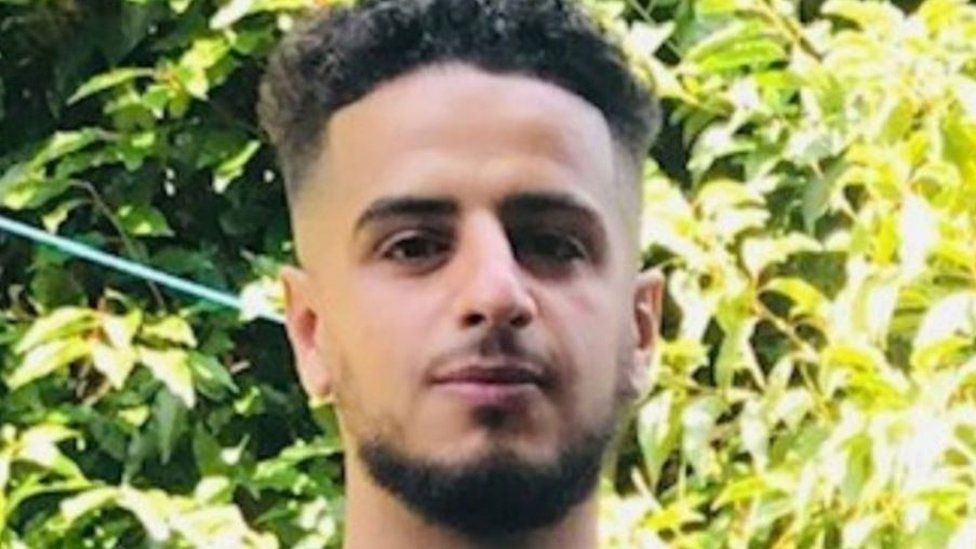 Three members of a drugs gang have been jailed for life for murdering a man who was fatally shot in Sheffield in late 2020.
Jabari Fanty, 19, Aaron Yanbak, 20, and Ricardo Nkanyezi, 20, had earlier been found guilty of the murder of 20-year-old Ramey Salem.
At Sheffield Crown Court on Wednesday, Fanty and Yanbak were given a minimum term of 35 years.
Meanwhile, Nkanyezi was told he would serve at least 32 years in jail.
Mr Salem was murdered in a "cold-blooded shooting" at a property in Grimesthorpe Road South in the early hours of 16 November 2020, South Yorkshire Police said.
"Two shots were fired into the lounge, before Ramey fled into the hallway and then a bathroom. One of the offenders chased him and further shots were fired," the force said.
Mr Salem died later in hospital.
During the trial, the prosecution said the Sheffield-based gang's influence extended to Rotherham, Chesterfield and Mansfield and its members were determined to protect their "turf".
The Crown Prosecution Service said the gang's objective had been to "control the highly lucrative drug dealing market".
In her impact statement read out in court before the three were sentenced, Mr Salem's aunt said he had been "a huge part of this family, and nothing we say will change the fact we will never get over his death".
She added that his family was "hurting and don't think that will ever change".
Fanty, of Broadhead Road, and Yanbak of Aberdale Road, were also found guilty of attempted murder alongside Jordan Foote, 20, following a shooting at Osgathorpe Park in Sheffield, on 31 October 2020.
Foote, of Base Green Road, was jailed for 30 years.
Fanty, Yanbak, Foote and Nkanyezi, of Morgan Avenue, were also found guilty of conspiracy to possess a firearm with intent to endanger life following an incident involving gunshots on 4 October 2020 at Sedan Street, Sheffield.
The four men were also found guilty of a series of firearms and drug offences across Sheffield.
Speaking after the sentencing, Det Ch Insp Mark Oughton said: "I am really pleased to see the tough sentence handed out by the judge to act as a reminder that these gangs who think they're above the law will be caught and dealt with."
On Thursday, Salma Shazad, 20, was detained for five years at a Young Offenders Institute after admitting conspiracy to possess a firearm with intent to endanger life and conspiracy to possess ammunition.
Shazad, of Deerlands Avenue, Sheffield also pleaded guilty to conspiracy to supply Class A drugs.
Related Internet Links
The BBC is not responsible for the content of external sites.