Birley Spa: Victorian bath house grounds to get £100k restoration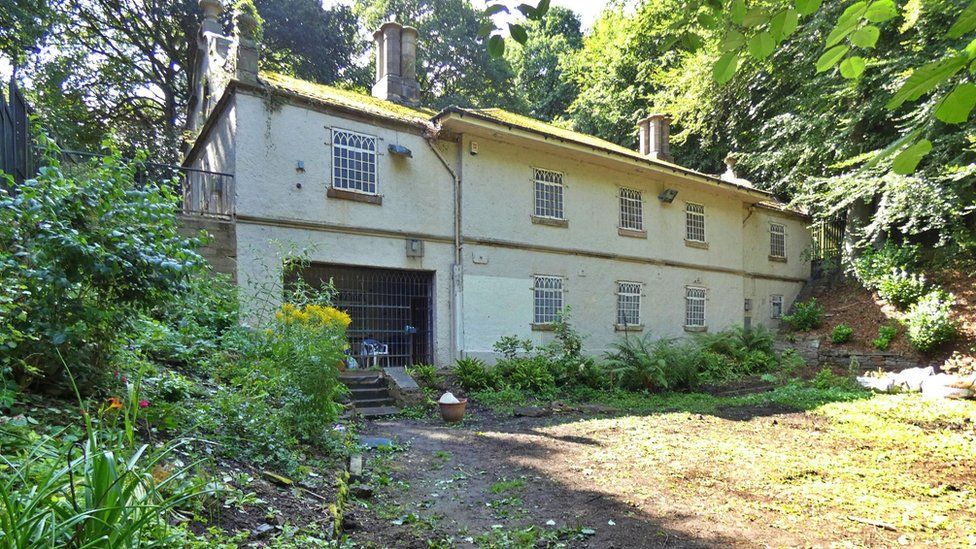 A Grade II-listed spa's grounds are to be restored after an award of nearly £100,000 of National Lottery funding.
The Friends of Birley Spa were successful in their bid for cash to restore a pond, paths and waterways at the Victorian bath house in Sheffield.
In 2018, Sheffield Council cancelled its auction of the site after a 900-strong petition called for it to be brought back into public use.
A "new generation" would now be able to enjoy the spa, the Friends said.
Fiona Milne, from the Friends of Birley Spa, said the successful bid, made with Sheffield Countryside Conservation Trust, meant £97,170 would be available for a three-year project to restore the grounds of the 19th Century building.
"Principal actions are improving pathways, watercourse and pond area, improving access, although full disabled access may have to be funded separately," she said.
"The aim is to encourage more visitors, enable educational studies, and family trips to engage with the natural world and local heritage and benefit health and wellbeing."
Diane Leek, from Sheffield Countryside Conservation Trust, said the money meant many more people would be able to benefit again from a site which was "a fantastic resource for the community in decades gone by".
She added: "This money means the grounds can be restored to their former glory and become an amazing asset once again."
Plans for a cafe, toilets and play equipment at the spa would still be dependent on future funding, those behind the National Lottery bid said.
Birley Spa was originally built in 1842 for Charles Herbert Pierrepont, 2nd Earl Manvers and the Lord of the Manor of Beighton.
By 1895, only one plunge bath remained and the hotel had closed.
In the 1920s, the grounds reopened for children with a wishing well, sandpit, swing boats and paddling pool, but it was closed again when World War Two began.
The house later became a private dwelling and was Grade II-listed before a major restoration was carried out in the early 2000s.
The estate was later used for bathing, boating, weddings, community meetings and educational tours.
Related Internet Links
The BBC is not responsible for the content of external sites.