Rotherham charity funds hospital gloves for premature babies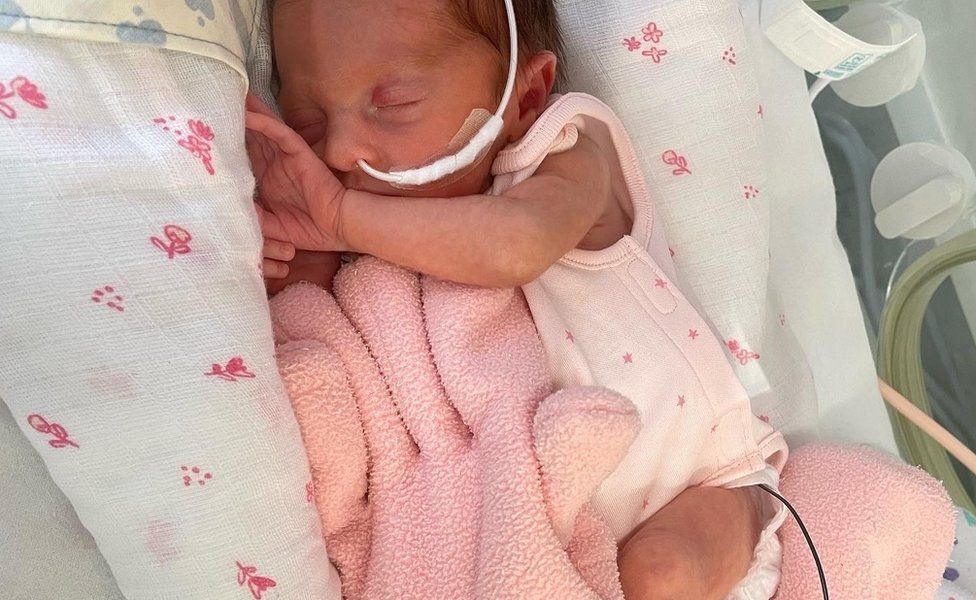 Premature babies in Rotherham have been given a comforting hug after a charity funded four pairs of gloves which mimic touch while they are in an incubator.
The weighted gloves are said to help babies sleep soundly and support their developing postures.
Parents can place the glove on their skin for an hour to transfer their scent before it goes in the incubator or a cot.
The gloves were funded by the Rotherham Hospital and Community Charity.
Imogen was one of the first babies to try out the gloves at Rotherham General Hospital's special care baby unit after she was born five weeks early on 1 May, weighing just 3lbs 6oz.
Imogen's mum Toni, 33, of Brinsworth, said: "Imogen has used it from day one and it helps her to feel settled and happy.
"I want to be here for her as much as possible, but on the occasions I'm not, it's lovely to know that she has it and is comforted - it means I can leave a little piece of me with her."
Alison Cowie, head of nursing children's services, family health division, said: "We know that for parents of a premature or poorly newborn, leaving them in hospital even for short periods of time can be heart-breaking.
"They're a great way for parents to maintain that connection with their precious baby while we care for them."
Related Internet Links
The BBC is not responsible for the content of external sites.