Johnny Depp: Sheffield music fans shocked by star's surprise appearance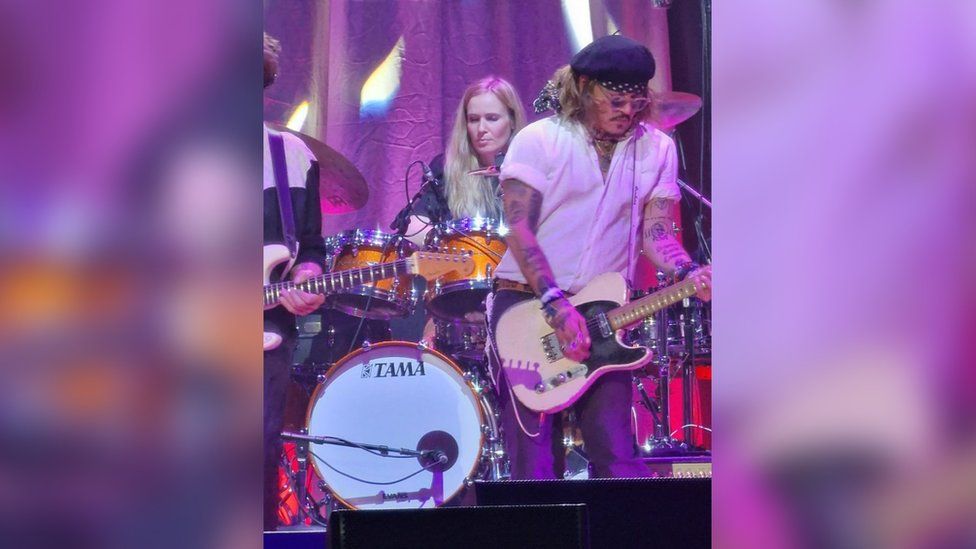 Mr Depp joined guitarist Jeff Beck's European tour to play guitar and sing at Sheffield City Hall on Sunday night.
Shocked music fans shared the news on social media.
Mr Beck's website said: "The musical soulmates have been working behind-the-scenes for the past several years on new music."
A jury started its deliberations on Friday following a six-week trial in Virginia involving Mr Depp and his ex-wife Amber Heard.
Mr Depp, 58, sued Ms Heard for $50m (£40m) for an article she wrote in which she claimed to be an abuse victim. Ms Heard, 36, counter-sued for $100m.
Surprised music fans went on Twitter to spread word of Mr Depp's appearance on stage in Sheffield.
One fan commented: "Leaves court. Rocks up to Sheffield to Jam on stage with Jeff Beck. What a legend!"
Meanwhile, Martin Rhymes said: "Just been to see Jeff Beck at Sheff City Hall. Johnny Depp on guest vocals - an awesome set."
British guitar legend Jeff Beck found fame in the 1960s with the Yardbirds and has worked with David Bowie, Mick Jagger, Stevie Wonder and ZZ Top,
He has won six Grammy awards and has been inducted twice into the Rock and Roll Hall of Fame.
Related Internet Links
The BBC is not responsible for the content of external sites.