Gordon Banks: Sheffield stadium renamed in memory of football legend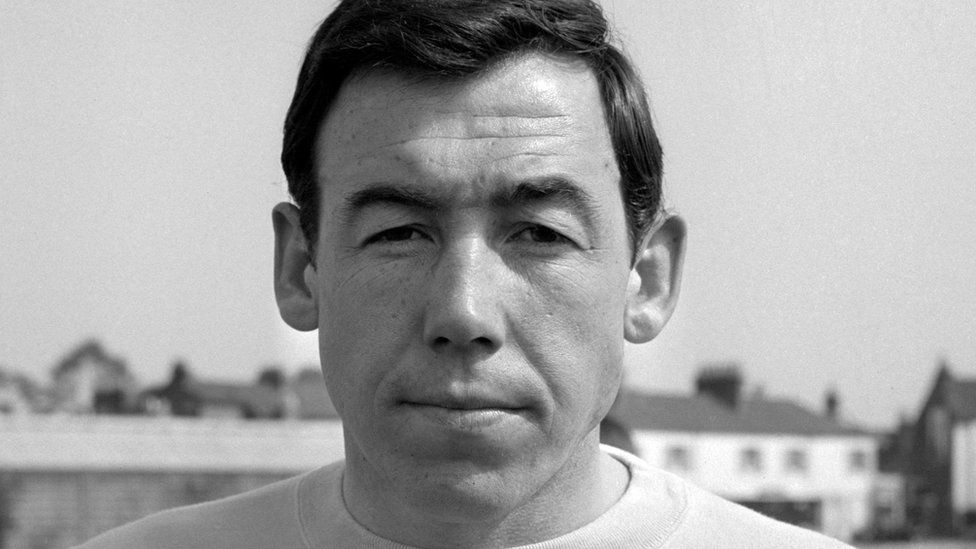 A sports stadium in Sheffield is to be renamed after a member of England's 1966 World Cup-winning squad.
The Woodbourn Road ground will be named after Gordon Banks, who was born in the city and is regarded as one of the game's greatest goalkeepers.
During his career, Banks earned a total of 73 caps playing for England.
The footballer was a "legend and role model" and should be celebrated as part of the stadium's £1.5m renovation, the city council said.
Banks was born in Tinsley and began his career with Sheffield Schoolboys.
He died in 2019 at the age of 81.
The five-a-side football pitches and pavilion at Woodbourn Road had "significant health and safety issues" when Sheffield City Council took over the site in 2019, council officer James Barnes said.
It had since been "significantly" improved and modernised and, following the refurbishment, the site would become The Gordon Banks Stadium, according to the Local Democracy Reporting Service.
The goalkeeper was previously honoured in Sheffield with a star dedicated to him on the Walk of Fame outside the Town Hall.
Councillor Shaffaq Mohammed, who had campaigned for a local memorial to Banks, said: "My uncle lived three doors down from Gordon on Ferrars Road and remembered him playing on Tinsley Park as a child."
Mr Mohammed, a Sheffield Wednesday fan, said he always told young people about Banks.
"I've always seen him as someone who grew up in Sheffield and became a real legend and role model," he said.
"He is a good inspiration to young people and we need to celebrate him."
Related Internet Links
The BBC is not responsible for the content of external sites.