Election 2021: Doncaster mayor Ros Jones re-elected again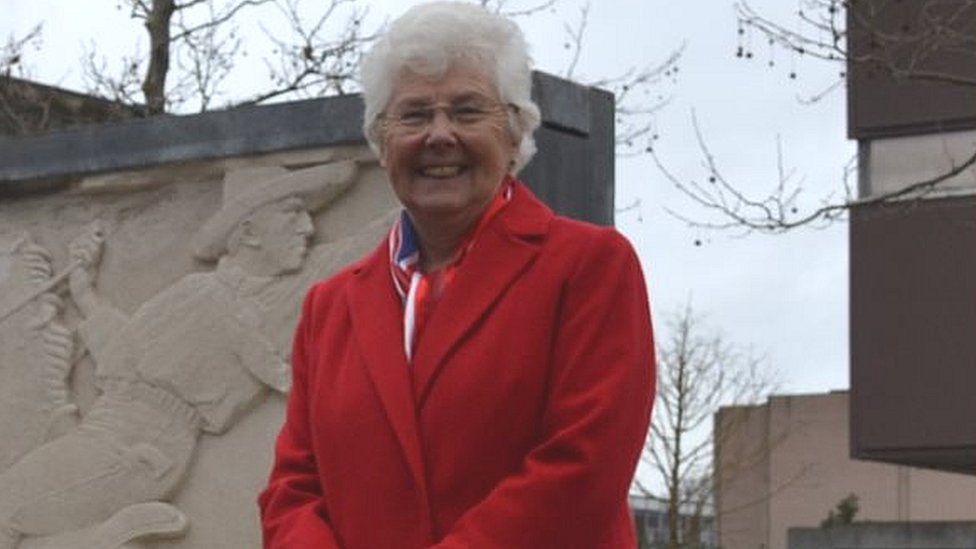 Ros Jones has been re-elected as Doncaster's mayor after standing for the position for a third time.
Labour Party candidate Ms Jones claimed the win after votes were counted at the town's racecourse.
The result was declared after a tally of second-preference votes between Ms Jones and James Hart, the Conservative contender.
Ms Jones said she was "privileged and humbled" to be installed in the role once again.
She vowed to "lead Doncaster's recovery as coronavirus restrictions start to be eased".
The total number of winning votes cast was 31,232, with Mr Hart receiving 21,019.
Seven candidates contested the mayoral election in total.
If you're going to hold your election counts at a racecourse, you're asking for analogies really aren't you?
In 2013, Ros Jones and Labour won by a nose - just 639 votes. In 2017, it was a one-horse race - the winning margin was 19,056.
This third victory is somewhere in between at just over 10,000 votes.
Doncaster is the home of Labour - where the party was first conceived as an idea by railway workers. The party will be delighted to have won but will perhaps be slightly concerned they didn't get past the winning post on first preference.
The Conservatives will look to see if their increase in votes turns into seats on the council.
The Mayor of Doncaster is a directly-elected position that was first contested in 2002.
Ms Jones was elected for the first time in May 2013.
The turnout was just over 28%, slightly lower than the last mayoral election in the town.
The mayor is the council's political leader and elected by constituents on a four-year term.
There are eight cabinet members to advise and support her, each with a specific portfolio responsibility.
Doncaster residents were also electing ward councillors, parish councillors and a county police and crime commissioner.
Related Internet Links
The BBC is not responsible for the content of external sites.