Escort calls for law change after Santander Bounce Back loan refusal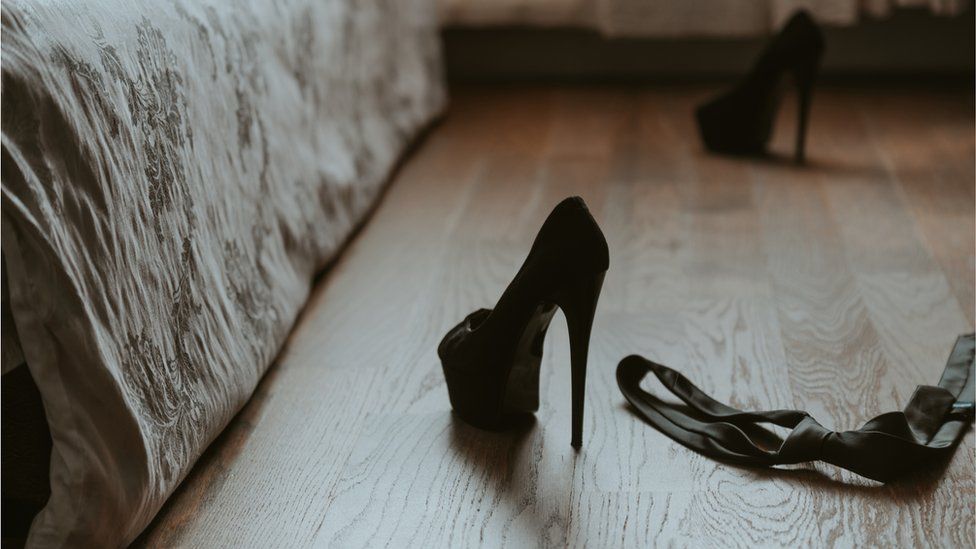 A sex worker denied access to a government business loan because of her occupation is calling for a change in the law.
Charlotte Edwards applied via Santander for the Bounce Back loan after being unable to work due to the pandemic.
The escort's request was initially declined due to the "nature" of her job but later approved after intervention from a group of MPs.
Santander said it did not offer banking to adult entertainment businesses.
Self-employed Ms Edwards, 30, from Rotherham, said she had been an escort for more than five years, but Covid had prevented her working due to "travel restrictions and safety".
She was granted a mortgage payment holiday by her provider, but said she had to "survive on Universal Credit" due to her working situation.
"I applied directly to my bank, who I've banked with for 10 years, for me to be able to withdraw from this funding pot," she said.
"It came to light that Santander don't support sex workers and so my application was declined because of my occupation."
The Bounce Back Loan Scheme, which ended on 31 March, was aimed at helping small and medium-sized businesses through the pandemic and allowed them to borrow between £2,000 and up to 25% of their turnover. The maximum loan available was £50,000.
After making a formal complaint, Ms Edwards contacted her MP Sarah Champion, sex worker organisations and the All-Party Parliamentary Group on Fair Business Banking for support.
Ms Edwards was later contacted by the parliamentary group and told Santander had decided to grant the loan, which does not have any fees or interest to pay for 12 months.
"As it stands, the Equality Act of 2010 does not have a protected characteristic which would stand up in a court of law if I was to argue that I had been directly discriminated against," she said.
"I'm trying to have the act amended and a tenth characteristic added for occupation - it's not something that's going to happen overnight, but it potentially could happen within the next year."
In a statement, Santander said: "Our sensitive sectors policy currently states that we will not offer banking services to businesses operating in a number of different sectors, including the adult entertainment industry.
"The section of the policy is designed to protect some of the most vulnerable citizens from risk of abuse, including human trafficking.
"Departures from the policy are assessed on a case-by-case basis and can be approved when the bank is comfortable that such a departure would not pose harm to the prospective customer."
Related Internet Links
The BBC is not responsible for the content of external sites.