Sheffield United ownership: Prince Abdullah wins court battle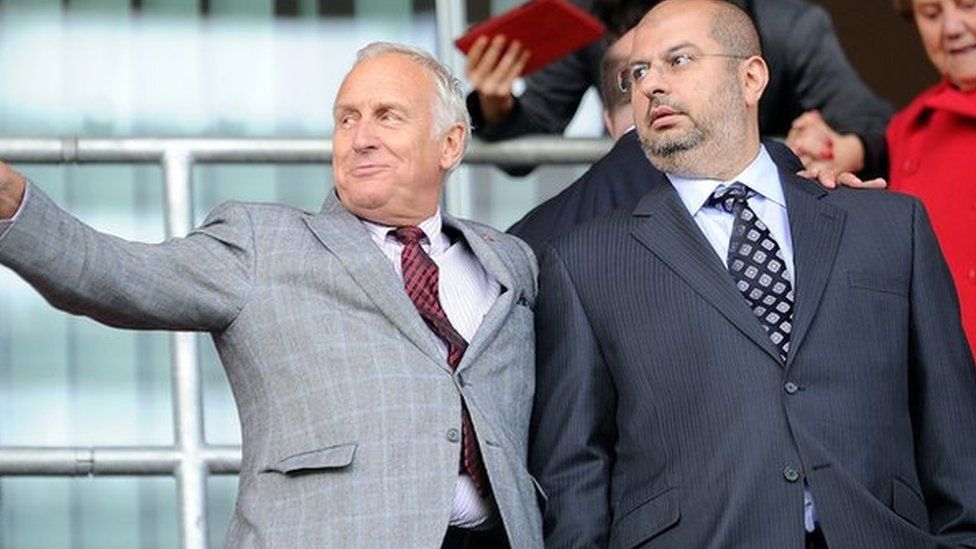 A Saudi prince has won a High Court battle over the control of Premier League side Sheffield United.
Kevin McCabe and Prince Abdullah Bin Mosaad Bin Abdulaziz Al Saud were locked in a legal battle over their 50-50 ownership of the Blades.
Mr Justice Fancourt ruled Mr McCabe must now sell his stake to Prince Abdullah for £5m.
Mr McCabe, a lifelong Blades fan, said he was "bitterly disappointed" and was considering an appeal.
The court heard Sheffield-born Mr McCabe had invested £100m in the club over a number of years.
He met Prince Abdullah in 2013 while looking for fresh investment in the club, then in League One.
Prince Abdullah, a member of the Saudi royal family, invested £10m but the two men fell out in 2017.
Sheffield United Ltd, the company run by Mr McCabe and his family, eventually made an offer to buy out the prince for £5m.
But the offer also gave the prince's company, UTB LLC, the option to buy Mr McCabe's shareholding at the same price and a counter notice was served in January 2018.
Mr Justice Fancourt said Mr McCabe had "injected tens of millions of pounds into the club out of love and loyalty, not for financial return".
But he ruled the contract of sale and purchase of Sheffield United Ltd's shares could not be set aside.
He also dismissed a claim for damages, saying UTB LLC had not conducted affairs in a manner unfairly prejudicial to the interests of Sheffield United Ltd.
The judge said UTB LLC would also have to buy the club's property assets from Sheffield United Ltd. This includes the Bramall Lane stadium and the Sheffield United hotel.
In a 138-page judgment, delivered in London on Monday, Mr Justice Fancourt said the club was now worth "in the region of £100m".
In a statement issued after the ruling, a spokesman for Mr McCabe said: "He has supported Sheffield United through thick and thin going back to the 1950s and wishes nothing more than success for the club, its supporters and the many staff employed by it.
"Mr McCabe sincerely hopes that he is proved wrong in relation to his deep misgivings about the suitability of Prince Abdullah as an appropriate custodian of Sheffield United."
Prince Abdullah, a grandson of modern Saudi Arabia founder King Abdulaziz, said he was delighted by the judgement.
"No owner, director, coach or player is bigger than the club but together with the fans, we all share the common desire to make the club ever greater," he said.
Sheffield United released a statement saying the judgement "brings an end to the uncertainty over Sheffield United's future ownership and allows us to focus our full attention on the season ahead".
Related Internet Links
The BBC is not responsible for the content of external sites.