Sheffield Tramlines Festival founder wins posthumous award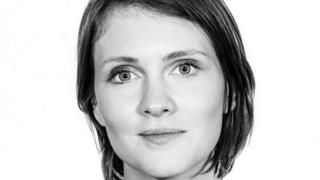 The director of Sheffield's Tramlines Festival is to be given a posthumous award.
Sarah Nulty, 36, died in July following "a brief illness".
She helped set up the music festival in 2009 and was appointed the event's director in 2013. The three-day festival attracts more than 30,000 people to the city each July.
Ms Nulty will be honoured with the Outstanding Contribution to Festivals award at the UK Festival Awards.
The 2018 Tramlines took place in Hillsborough Park. Previous events had used a range of parks and venues across Sheffield.
Bands who performed at the 10th anniversary event in 2018 included Noel Gallagher's High Flying Birds, Craig David's TS5, Clean Bandit, Blossoms and De La Soul.
Tramlines operations director Timm Cleasby said: "We are all so proud that Sarah has received this hugely deserved award."
Michael Baker, of the UK Festival Awards, said: "The legacy Sarah leaves behind is in Tramlines, the festival industry, and the inspiration and encouragement she's given to young women who aim to follow in her footsteps.
"Her work across Sheffield spanned nearly two decades and led to massive benefits to the city"