Woodhead Pass crash: Driver 'lucky' to escape skewered car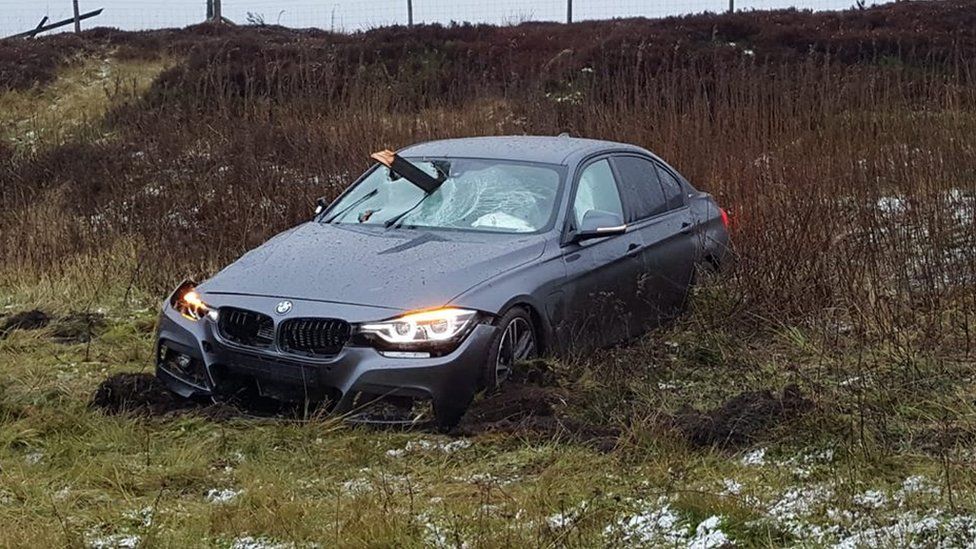 A motorist who crashed through a fence after skidding off a wet and icy road was "very lucky to walk away", say police.
The incident happened on the A628 Woodhead Pass at about 13:20 GMT.
The force said: "This was a classic case of ambition outweighing ability and the driver was very lucky to walk away with minor injuries."
It added: "South Yorkshire's roads are extremely wet today with standing water in many places, including on the motorway.
"Please slow down - it really isn't worth risking your life."
Related Internet Links
The BBC is not responsible for the content of external sites.