Andrew Bellerby death: Father criticises trust over son's care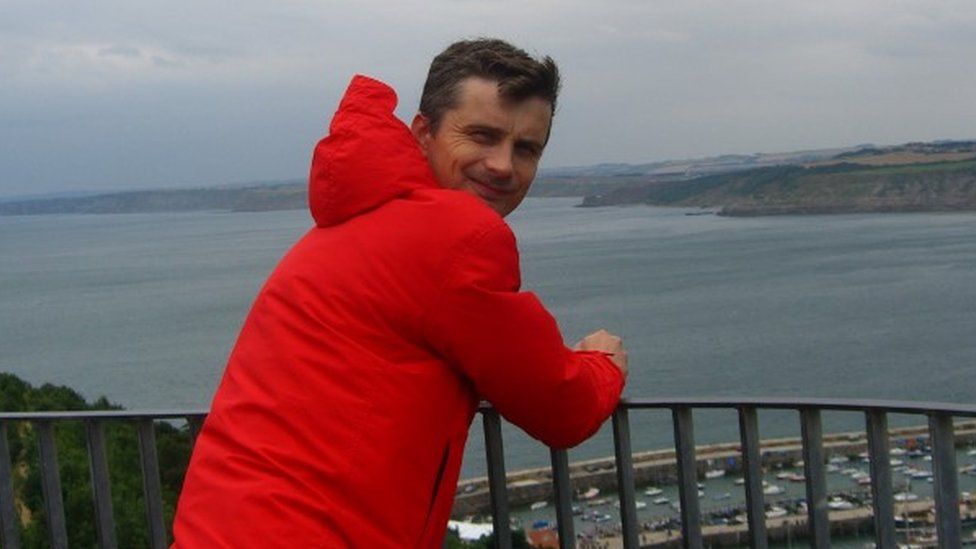 The father of a man who took his own life less than 48 hours after he was discharged from hospital has criticised the trust responsible for his care.
Andrew Bellerby, 35, was taken to Sheffield's Northern General Hospital in July 2015 after staff at a pharmacy became concerned about his welfare.
His father, Richard Bellerby, said his son had been having suicidal thoughts.
He was released after nurses carried out an assessment and deemed him not to be at risk, Mr Bellerby said.
Prior to his death Andrew had made a number of attempts on his life, including cutting his wrists, and threatened to jump from a fifth-floor window, Mr Bellerby said.
"But mental health nurses decided he was not a risk and discharged him," he said.
Andrew's release from hospital was "just the tip of the iceberg" in failings at Sheffield Health and Social Care NHS Foundation Trust, his father added.
"It was a lack of care throughout the process of that particular trust dealing with our son's care."
Mr Bellerby, 72, from Aldwark, North Yorkshire, said Andrew had an ongoing struggle with addiction and mental health issues including depression and paranoia.
His son had more than a decade of contact with different mental health and addiction services in Sheffield but likened their involvement to "musicians in an orchestra".
"All trained to play their instruments, all reading off their sheets but no conductor, nobody pulling it all together," he said.
He said he wanted to speak out in a bid to make sure care services were improved.
The trust has settled a legal action and apologised over a number of failings, but does not admit these failings caused Andrew's death, Mr Bellerby added.
The trust's chief executive Kevan Taylor said: "We would like to, once again, offer our sincere condolences to the family of Mr Bellerby."
He confirmed that an internal investigation highlighted "some areas where the delivery of care could be improved".
The trust said it was unable to discuss details of specific cases.
Related Internet Links
The BBC is not responsible for the content of external sites.