Safestyle UK: Window firm fined for 'aggressive sales'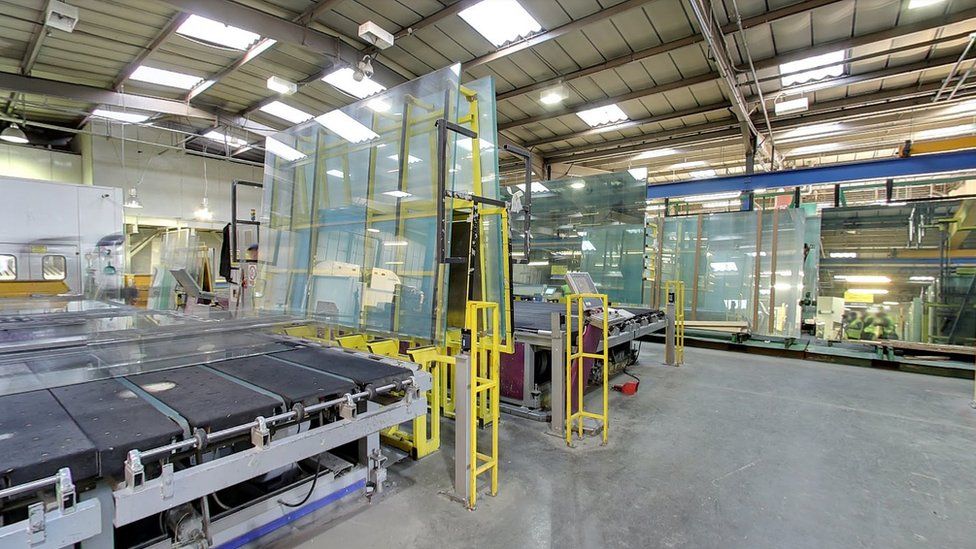 A double-glazing windows and doors firm which used aggressive sales techniques and lied to customers to secure sales has been fined £120,000.
Sheffield Crown Court heard Safestyle UK employees used a variety of "unlawful business practices" to apply pressure to homeowners.
One man said he was told there would be "trouble" if he cancelled his contract.
The firm said the "behaviour displayed by the relevant independent canvass and sales agents was unacceptable".
The court heard offences took place in Coventry, Shipley, Southampton, Bristol, Maldon, Barrow-in-Furness, Rochdale, Selby and Rotherham.
Prosecutor Ayesha Smart said: "These improper business practices were not limited to a small geographical area or just one rogue salesman but were repeated across the country and repeated over a period of around 17 months.
"In other words, systems failures allowed these offences to occur in either the recruitment, training, employment practices, supervision and/or monitoring of those who worked for [Safestyle UK]."
Among the victims of Safestyle's aggressive practices was 86-year-old Malcolm Newton, from Rotherham.
Mr Newton told the BBC he had attempted to cancel his order after a dispute over the need for scaffolding.
He said: "I said I do not want scaffolding and I said I will cancel the order, but they said 'If you cancel the order you are in trouble'.
"I lost a lot of sleepless nights, I was upset by it."
One 50-year-old man from Rochdale feared he may be attacked after he asked a door-to-door salesman to leave.
The court heard the Safestyle UK employee became angry and said "I can take this off if you want and we can sort this out another way".
Ms Smart said the man "understood the comment to mean he could remove his ID badge and took his mannerism to mean he was looking for a fight".
Other deceptions used by employees included lying about having a contract with Southampton Council and claiming they had access to government allowances.
Dave Lodge, head of West Yorkshire Trading Standards, said: "The case and the level of fines imposed illustrates the seriousness with which the courts view companies who flout the laws designed to protect the public in general and the elderly and vulnerable in particular.
"I hope the case will serve as a warning to those sectors of the home improvement industry who put the pursuit of profit before ethical, commercial standards."
A spokesperson for the company said: "Safestyle UK has agreed that the behaviour displayed by the relevant independent canvass and sales agents was unacceptable.
"Customer service is of the utmost importance to us and these cases do not represent the vast majority of our staff or independent sales and canvass agents".
Related Internet Links
The BBC is not responsible for the content of external sites.