Statue to commemorate Barnsley-born author of Kes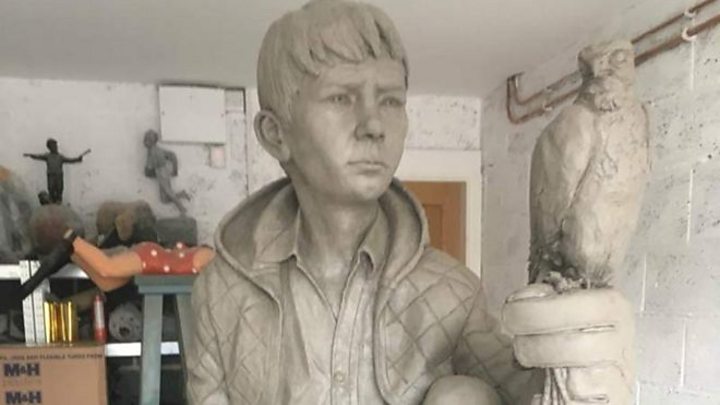 A £100,000 statue is to be made to commemorate the life of a Barnsley-born author.
The sculpture will be of Billy Casper, a character in Barry Hines' book A Kestrel for a Knave.
The novel tells the story of a poor South Yorkshire boy who adopts a wild kestrel, and was made into the film Kes by director Ken Loach in 1969.
Fundraisers behind the statue hope to have it installed next year to mark the 90th anniversary of the author's birth.
More on this and other Yorkshire stories
The project was the idea of a former pupil of Mr Hines, who also used to teach PE at a local secondary school.
Organiser and local author Milly Johnson said people were backing the project for a variety of reasons.
"A lot of people are supporting this because of Barry the man, as well as the literature," she said.
"Barry was a trailblazer for many writers. He was a provincial writer when it was not fashionable to be provincial."
Ms Johnson said a site had not yet been selected but "we hope it will be as central as possible".
The artwork is being made by Barnsley sculptor Graham Ibbeson, who has produced statues of cricket umpire Dickie Bird and comedians Eric Morecambe and Les Dawson.
A clay model, which will be used to cast the bronze sculpture, was unveiled by David Bradley who played the lead role of Billy Casper in the film.
Mr Hines wrote a number of novels, radio plays and TV films, including the 1984 drama Threads which depicted a nuclear attack on Sheffield.
He died in 2016 at the age of 76.