Sheffield council wants longer injunction against tree protesters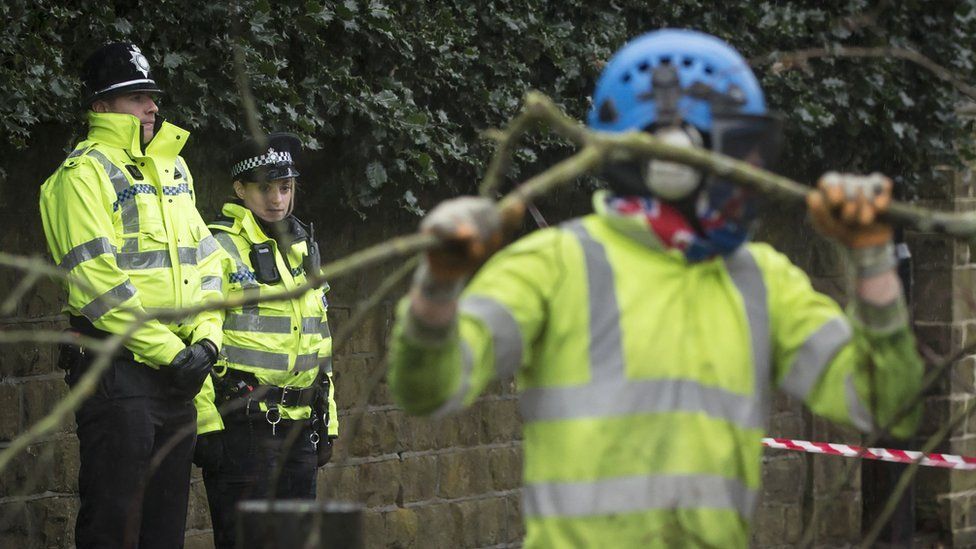 A council at the centre of an ongoing dispute over the felling of trees is to seek a three-year extension to a legal injunction against protesters.
Thousands of trees have been felled in Sheffield as part of the council's 25-year £2bn Streets Ahead project.
However, campaigners claim some of the trees cut down or earmarked for felling are healthy.
Council cabinet member Lewis Dagnall said the decision was made as the current injunction lapses in July.
Two weeks ago two protesters were given suspended jail sentences for breaching the injunction. The council confirmed it was willing to see citizens jailed over the breaches.
On Thursday a protester accused of breaching a High Court injunction banning people from taking action against tree-felling had his case dismissed.
Paul Brooke was accused of violating the order by entering the area around a tree due to be cut down.
Councillor Dagnall said: "We're in a difficult position where the current injunction expires in July and so the council has to make a decision now about whether it should be extended or lapsed."
He added: "We want to get to a position where it's not necessary to have a High Court injunction to prevent people from dangerously entering health and safety barriers to prevent work from taking place.
"If everybody comes together and is willing to compromise I hope we can make real progress this summer on resolving these issues around what is about 300 to 400 trees which are outstanding."
Related Internet Links
The BBC is not responsible for the content of external sites.