Sheffield Moor Market portrait project exhibition to open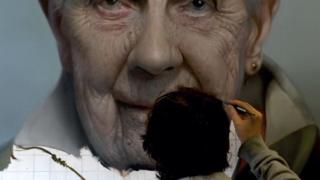 An exhibition of lifelike paintings of shoppers photographed at Sheffield's Moor Market is set to open.
The 'Portraits from the Market' show features work by portrait painter Andrew Hunt based on pictures taken by photographer Chris Saunders.
Mr Hunt said the market, which opened in 2013, had become a "constant source of inspiration".
The exhibition runs from 17 May to 24 June at Yorkshire Artspace, in Sheffield.
More stories from across Yorkshire
A spokesperson for Yorkshire Artspace said: "Even in their part complete form these portraits are already uncannily realistic and mesmerizing, in how they capture the expression and character of each subject."