Sheffield's 'worst private landlord' Mark Cashin sentenced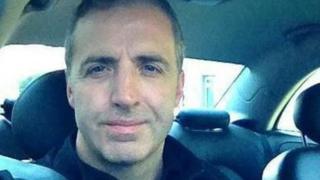 A man described as the worst private landlord Sheffield council has ever dealt with has been given an 18-week suspended prison sentence.
Mark Cashin, 48, intimidated tenants in multi-occupancy houses he managed and drew up unlawful tenancy agreements.
Michelle Houston, from Sheffield City Council, described him as a "particularly nasty man".
His jail term has been suspended for two years after he admitted two counts of harassing tenants.
Sheffield Crown Court heard he failed to follow proper legal procedures to evict people.
Dave Hickling, from the council, said: "Some of the acts that were suffered by the tenants in this situation have been amongst the worst that we've seen."
In 2016, Cashin, of Over Lane, Baslow, was ordered to pay £29,220 after being found guilty of 56 housing offences.
In that case, magistrates were told how a number of properties were badly managed by Cashin, who failed to maintain means of escape and fire alarms in them.
Other problems included broken windows, badly fitting external doors and safety defects.
Ms Houston said: "He does think he's above the law, he likes to get his own way and he doesn't like people telling him what's the right way to do things.
"We're really, really pleased at the outcome today. It's told him he can't do this anymore."